VM-Series Firewall
SSH
To use WebUI, we need to set an administrator password, for this, need to connect via SSH.
After creating instances, it takes 10-15 minutes before the Firewall is initialized and will be available via SSH
Connect to the first instance, SSH user – "admin"
And execute the following commands:
configure
set mgt-config users admin password

Enter the password 2 times and save the changes:
commit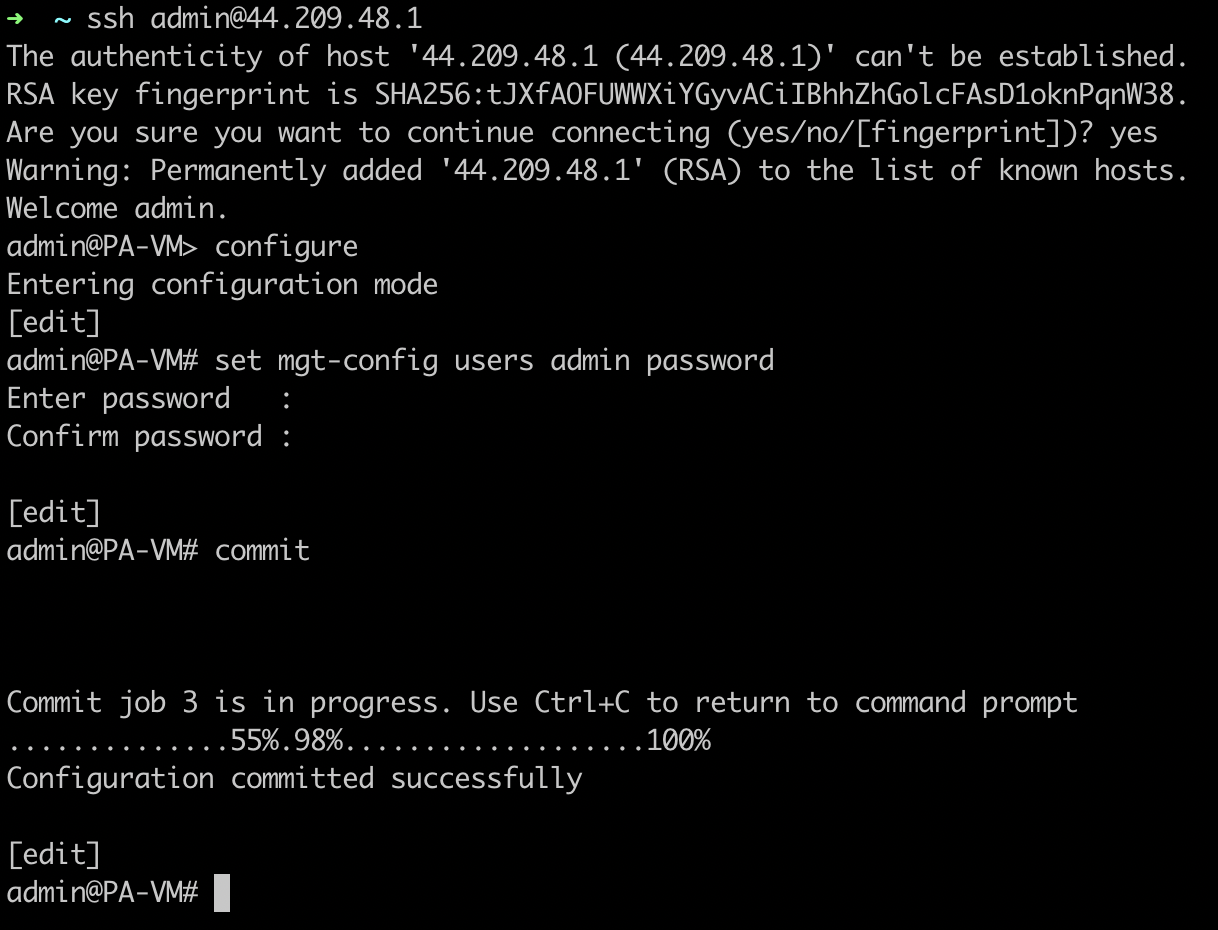 Repeat the same on the second instance.
Continue reading "Palo Alto VM-Series Firewall: AWS HA Multi AZ для GlobalProtect – Part 2"